Assos a Charming Village of Kefalonia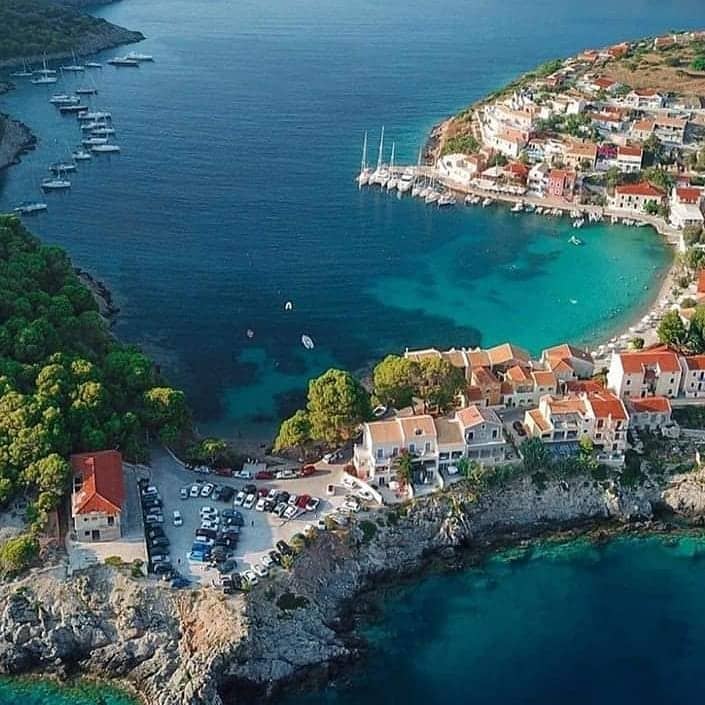 Ássos is a charming little village on Kefalonia island's northwest coast, just 10-kilometres from the popular village of Fiskardo. It is built on a causeway linking a hilly peninsula to the main island of Kefalonia The drive to Assos is an adventure in itself, as you wind your way down a series of hairpin bends to where the village nestles in a quaint bay. Here you'll find charming seafood tavernas lining the water's edge, beckoning you in for a taste of the Mediterranean.
Welcome to Assos, a charming village lost in time. From the moment you enter, you're enveloped in a sense of history. The small square in the centre of the village, with its local restaurants and tavernas, has a distinctly old-world feel. This is the perfect place to relax and take in the sights and sounds of this special place. The harbour is full of colourfully painted fishing boats of all shapes and sizes, bobbing up and down in the water. You may even see a luxury yacht or two!
The picturesque peninsula is home to the ruins of a 16th-century Venetian castle, which you can hike up to for a closer look (allow about 40 minutes), and there are a couple of serene pebble beaches near the village, where you can take a dip.
What really makes Assos special, though, is its setting. The village is nestled in a picturesque bay on the island of Kefalonia, surrounded by rolling hills and olive groves. The views from Assos are simply stunning – you'll want to spend hours just admiring the scenery!
Where to Stay
Here at Amari Villa, we not only want you to enjoy the comfort of your very own luxury villa in Kefalonia but also make memories that will have you returning again and again to this beautiful part of the world. This Kefalonia Holiday Villa is ideally situated to discover the Ionian Paradise.