Amari Villa Kefalonia: Have You Booked Your Next Summer Holiday?
Have you booked your 2023 Summer Holiday?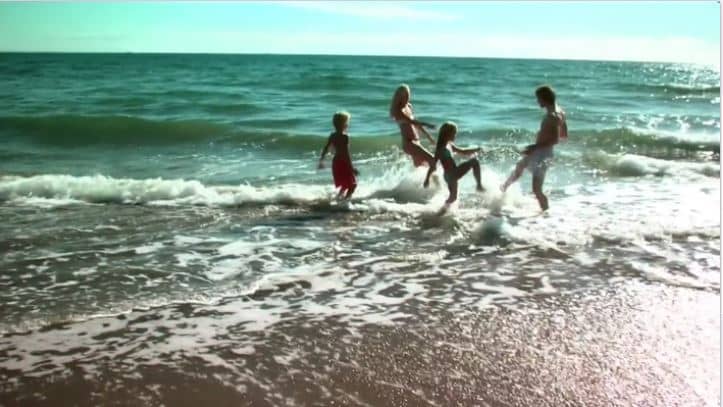 Have you booked your next summer holiday yet or have you at least narrowed down the destinations? Most of us book our holidays online or after researching on the Internet.
When planning a family holiday, it is important to consider what will be the most enjoyable and memorable for everyone involved. With so many different options available, it can be difficult to decide where to go. However, by taking into account the interests and age of each family member, you can narrow down the choices.
Family Holidays
It is always important to do research before booking anything, including vacation rentals, to ensure the rental property will comfortably accommodate your travel companions. For example, if you will be travelling with three generations of the family (a parent and child duo plus grandparents), look specifically for a rental property that can comfortably accommodate that many guests. Family
Travel can be an excellent way for families to bond and spend time together. There are many different accommodation options available, including hotels and private holiday villas. This can be an excellent opportunity for families to reconnect and spend quality time together while allowing everyone to have their own space.
The New Normal
As we return to normal life in most parts of the world, families are increasingly looking for vacation spots that offer safety, and plenty of amenities, This is to ensure that everyone can enjoy themselves without worrying about health concerns.
Hotel or a Villa?
When it comes to vacationing, health and safety are usually top priorities for families. Renting a private villa gives families more control over who has access to their accommodations and shared facilities such as pools and gardens, as opposed to staying in a hotel where they would have to share these areas with other guests.
Early Booking or Last Minute.
There are pros and cons to booking family holidays early or last minute.
Here are some tips to help you decide which option is best for you:
If you book early, you will have more choices of dates, destinations and accommodations. You will also be able to take advantage of early bird discounts. However, you may have to pay a deposit and there is always the risk that something may come up that prevents you from going on the holiday.
If you book last minute, you may get a better deal as airlines and hotels try to fill up empty spaces. However, there may be fewer choices available and you may not be able to get your first choice of destination or accommodation. There is also the risk that something may come up at the last minute that prevents you from going on holiday.
Ultimately, it depends on your individual circumstances as to whether it is better to book early or wait until the last minute. If you can be flexible with your dates and destination, then waiting until closer to the time may work out cheaper. However, if you have specific dates in mind or need to book specific accommodation, then booking early is probably your best option.
If you want to book a holiday during the school/peak summer season, it's best to do so early on to avoid high prices and low inventory. There is usually an increased demand for accommodations every year, especially in popular destinations. Ninety per cent of all available rooms have usually been booked by those seeking a combination of location, quality and price point preference when they go on their trip.
Now is the time to book your summer holiday if you know where you want to go and don't want to risk missing out on the best prices. Accommodation owners will have special offers available, so you can find the perfect combination of destination and accommodation. By booking now, you can ensure you get the best possible price for your dream vacation as well as your preferred dates.
The airline industry is constantly evolving, and next summer is no exception. Airlines around the world are releasing new fares for 2023 as well as all of their current routes- many will increase prices during peak season. If you book your flight early, you may be able to get a cheaper price. Checking for deals now may help you save money. If you book your flight early, you may be able to get a cheaper price. By planning ahead and being flexible with your travel dates, you stand to save big on your next trip!
Early booking guarantees the best availability and lowest prices. By booking your summer holiday early, you can be sure you'll get a great deal on an amazing vacation spot.
Head to the Greek Island of Kefalonia
Head to the island of Kefalonia for a self-catering getaway with all your favourite luxuries. You'll find everything from Luxury Villas like Amari Villa, which offers personalised services and can create exactly what you need in one perfect location!
Why Kefalonia?
Kefalonia is the largest of the Ionian Islands, and it is a popular tourist destination for its beautiful beaches, crystal clear waters and stunning scenery.
Located off the west coast of mainland Greece, Kefalonia is known for its dramatic landscape, with towering cliffs, rocky coastline and verdant forests. Visitors to the island can enjoy hiking, fishing, sailing and swimming, or simply relax on one of the many sandy beaches. With its excellent infrastructure and friendly locals, Kefalonia is an ideal holiday destination for families, couples and groups of friends. For those looking for a more active vacation, there are plenty of activities on offer, from exploring ancient ruins to horse riding and mountain biking. With something for everyone, Kefalonia is sure to leave visitors wanting to come back for more.
Make Kefalonia your Summer 2023 Holiday destination.
What are you waiting for? Kefalonia is a must-see next summer. Visitors can now fly to the island with Ryan Air, EasyJet, Jet2, TUI and British Airways as well! There is no better way than all these great airlines who offer flights from London Gatwick, Stansted, Bristol and Manchester airports just about every day of the week and at affordable prices too.
Don't miss out on a fantastic vacation destination that has been getting more popular each year
You can choose your dates and book your summer holiday today!
You are invited to experience the perfect family holiday in Kefalonia. This stunning villa will make your memories unforgettable, guaranteed!
Book your stay or Contact us for further information.
Directions from Kefalonia International Airport to Amari Villa