Kefalonia Villa Holidays 2023
Tips for booking your Kefalonia Villa Holidays 2023.
Kefalonia: the perfect private holiday destination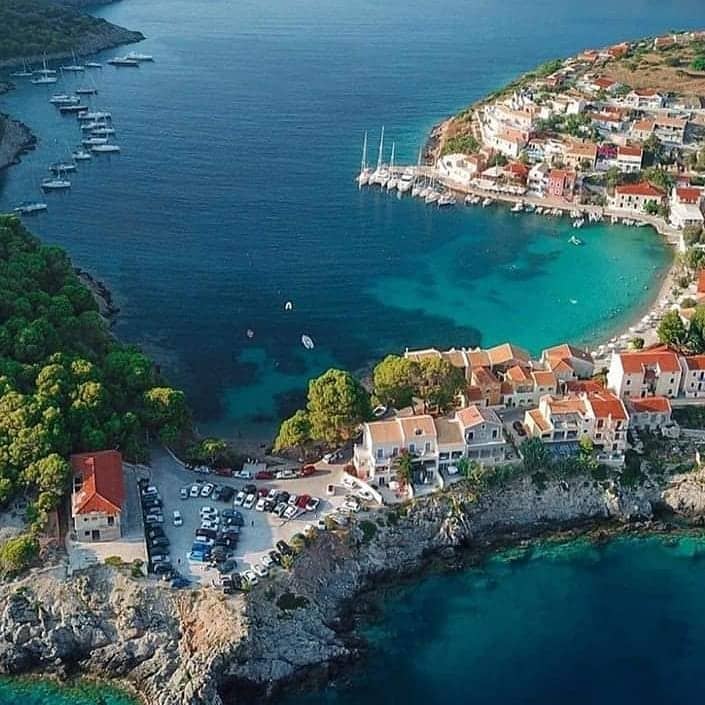 Kefalonia is an incredible private holiday destination, offering stunning landscapes and incredible views. Looking for a unique and exciting holiday destination for 2023? Look no further than the idyllic island of Kefalonia. With its stunning beaches, crystal clear waters and lush greenery, Kefalonia is the perfect place to relax and unwind. What's more, with our fantastic Luxury Villa you'll have everything you need right at your fingertips.
Kefalonia is fast becoming one of the most popular vacation destinations in Europe. And it's no wonder why! With its breathtaking scenery, friendly locals and abundance of activities, there's something for everyone. Plus, our Luxury Villa offers the perfect home away from home, with all the amenities you could ask for.
At Amari Villa, we offer luxury villa rentals that come with all the amenities you need for a perfect getaway. Our villa is situated in a prime location, with breathtaking views of the Ionian sea, mount Aenos and surrounding areas. Whether you're looking to relax by the pool or explore all that Kefalonia has to offer, Amari Villa is the perfect place for your next vacation. Kefalonia has a high density of endangered species, including the Caretta-Caretta turtle and Monachus seal. Kefalonia is a haven for travellers looking for sand, sun and relaxation. An ideal destination for, families, groups of friends and extended families as Kefalonia has something for everyone. Kefalonia has everything for travellers looking for Sun, Sand and Relaxation
The best time to visit Kefalonia for swimming and sunbathing
Kefalonia is known for its mild weather and beautiful scenery. The best time to visit Kefalonia is in early April (spring), summer or late Summer(early autumn) when the weather is warm or hot enough for exploring and enjoying everything the Island has to offer.
The Amari Villa team has created a superb Luxury private holiday villa to rent in Kefalonia. The ideal Kefalonia vacation offers peace and privacy while being within easy reach of the island's livelier parts.
The Amari Villa offers a luxury Kefalonia villas with a private swimming pool for exclusive use for its guests as well as the peace and tranquillity that one may require.
The best way to book a Kefalonia Holiday 2023 is to go through the company's website www.amarivilla.com and book direct with the owners.
When choosing a holiday villa in Kefalonia, you'll need to take into account the following:
The size of the property- Will it comfortably accommodate your group?
The location of the property- How close is it to local amenities, beaches and attractions?
The views from the property- Are they worth waking up to every morning?
Smoking policy- Is smoking allowed indoors or outdoors only?
Pet policy- Do pets need to be kept on a lead at all times or are they allowed free roam of the property?
Facilities on offer at the property- Is there a pool, barbecue area etc.?
How to search for your perfect Kefalonia Holiday Villa?
Many owners list their properties with big Platforms like AIRBNB, Booking.com, Tripadvisor, Expedia etc. However, when you book through these platforms you are more than likely to pay 8 -20% more than booking directly with the property owners.
You can search the internet for specific terms and if the property is listed on the owner's website you are in luck. You will be able to talk to the owner direct and save money when you book direct
Here are some of the searches you can input from the internet search engine or on Google maps.
Luxury Villas Kefalonia or Kefalonia Luxury Villas – if you want a luxury villa
Kefalonia Villa Holidays
Kefalonia family holiday villas – if you are travelling with family
Kefalonia Luxury Villa with private pool
You can also add a specific area and a year e.g Luxury Villas in Spartia, Kefalonia or Kefalonia Villa Holidays 2023
These are just of the many search terms you can use to search the internet.
Holidays 2023 in Kefalonia: what to expect
Kefalonia Holidays 2023
Why visit?
Kefalonia is a beautiful island with some of the best beaches in Greece. It's also home to plenty of history and culture, which makes it a fascinating place to visit. Whether you're looking for a relaxing holiday by the beach or want to explore all that Kefalonia has to offer, you won't be disappointed! Kefalonia has some of the best beaches in Europe if not the world and many are blue flag beaches. Some of the most famous are:-
Myrtos – The model of Kefalonia – is featured on most magazine covers.
Fiskardo – the place for the mega-rich yachts.
Why stay with us?
Amari Villa Kefalonia is the perfect place to enjoy luxury villa holidays in Kefalonia in 2023. With its stunning location and modern facilities, Amari Villa Kefalonia is the ideal choice for those looking for a relaxing break.
This Kefalonia Luxury Villa offers stunning views of the Ionian Sea, a private infinity pool, and spacious outdoor areas perfect for entertaining. Inside, the villa is elegantly furnished and features a fully equipped kitchen, comfortable bedrooms, and a living room with a flat-screen TV. With its central location, Amari Villa is the perfect base for exploring the beautiful island of Kefalonia.
Here are some testimonials from our guests who have stayed at this Kefalonia Villa, also check the reviews on Google Maps or visit the reviews page on the Villa Website
So if you're looking for a luxurious and relaxing holiday in Greece, be sure to check out Amari Villa! You won't be disappointed. To book your stay at Amari Villa Kefalonia, please visit our website or contact us today. We look forward to welcoming you to our luxury villa in 2023!
Villas in Kefalonia are the perfect way to enjoy luxury Villa holidays in Greece.
Booking directly with the owners of Amari Villa will get you the lowest possible price.
If you have any questions or require more information, you can contact us directly via phone or email and we'll answer as soon as possible.
Kefalonia Family Holidays
Kefalonia is a great place to take your family for a vacation. There are plenty of things to do and see, you're sure to find something for everyone. Start planning your Summer Kefalonia Holiday 2023 today and enjoy family holidays in Kefalonia.
Start planning your Kefalonia holidays 2023 by booking your Private Villa with Pool in Kefalonia, Ionian Islands, Greece ……. Book Now or Contact US