Olive Harvesting in Kefalonia
Greek Mythology and the Olive Tree
According to Greek mythology the Olive Tree was the ultimate gift tree.
The creation of the olive tree was the result of a contest between Athena, Goddess of Wisdom, and Poseidon, God of the Sea.
Anthena won the contest by creating the Olive Tree an offering signifying peace, endurance and vitality.
For the Mediterranean region, the olive tree has been seen throughout history as scared or gift of life.
Olive Harvesting in Kefalonia, Greece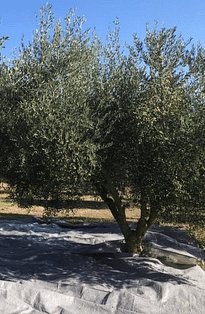 Olive picking season in Kefalonia and rest of Greece starts at the end of October/beginning of November when the olives are ripe.
As most people in Kefalonia own Olive groves which may have 30 or more trees, the extended family all get together to harvest the olives. Nets are laid around the trees and the trees are combed using handheld or motorised rakes.
The harvested Olives are than loaded into sacks/crates and transported to the nearest Olive Oil Mills.
Oil Extraction Process
The process of extracting oil starts once the harvested Olives have reached the Olive Mills.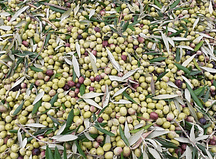 The first step starts by thoroughly cleaning the olives by removing leaves and any other impurities.
Once cleaned the Olives are put through the mill, the centrifugation and eventually filtration process.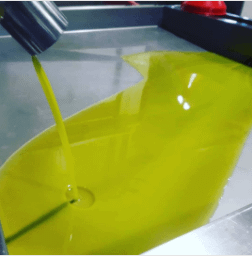 The first press produces the lovely thick green Extra virgin Olive Oil. You have to taste it to understand why it is so different from the Virgin Olive Oil.
In Spartia Kefalonia visit the – Kefalonia Olive Mill, where olives from our trees at Amari Villa are taken, you can see the whole process, from cleaning to the production of the Oil. You can also taste and buy the oil from here.
The Mill is only a short distance from Amari Villa,