Spartia, Kefalonia: Three ways it will delight you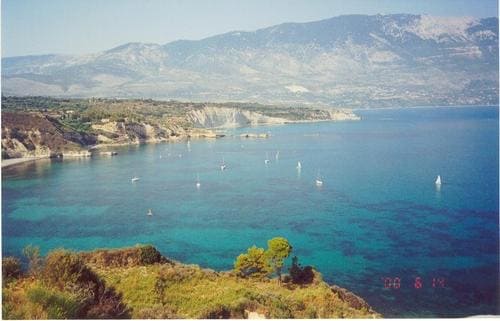 It is true that most people are feeling a little weary from the coronavirus pandemic, but what better way to bring a little sunshine into your life than by planning your next trip abroad?
Sitting at the foot of majestic Kefalonian mountains is the village of Spartia, the perfect choice for a relaxing getaway. Here are three of its biggest plus points:
1. Water wonders
It can be said that the dazzling clear waters of the Ionian Sea, lush green pine forests, fruit-laden olive groves and a rich cultural history are the perfect antidote to the recent months.
Built upon a rich maritime tradition, of which the villagers are fiercely proud, Spartia's coastal restaurants are the place to go to savour the taste of the sea. Beach lovers can savour the waves lapping against the shores on the village's two beaches – Spartia (Klimastia) and Thermanti .
2. Stories to unlock
A stroll down to the village of Spartia is the perfect way to sample some of the local delicacies. There are ancient streets to meander, full of mystery and tales of pirates, and it is easy to lose yourself in the maze of narrow streets while you explore the village's history.
3. Total tranquility
Warm and welcoming smiles greet visitors to Spartia from the friendly local people, while pretty little houses sit next to charming hotels in perfect harmony.
Here at Amari Villa, you are greeted with luxury at every turn, and the comfort of our guests is our top priority. Why not give yourself the perfect pick-me-up and arrange a stay with us today?