Tailor made Holidays at Amari Villa – A unique Experience.
We feel that vacations are extremely valuable occasions for people to relax, explore, escape and experience a different way of life to their normal.   We can help arrange a tailor made holiday;  holiday the way you like it.
We are here to take away the stress leaving you to just sit back, relax and enjoy the beauty of Kefalonia.
We at Amari Villa, can help and plan your stay in Kefalonia, from days out to Special events
From the time you book Amari Villa we can arrange the following services for you to make your holiday unforgettable
Car Hire
Collect your car at the airport when you arrive or have it delivered to your villa.
Private Transfers
We will arrange for your private transfer to be waiting at the airport when you arrive to transport you to your accommodation in comfort & safety; meaning you can just sit back and relax. Also available are bespoke private days out exploring the island tailor made especially for you.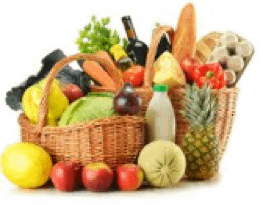 Villa Pre-stocking
Send us your list with groceries and we'll make sure that you find them in your villa's fridge upon arrival.
Private Catering –Relax and indulge in some private culinary
Why not indulge in your own private chef for the day or evening. Experience the taste of Greece in the comfort of your luxury mediterian style kitchen in the villa from traditional to contemporary cuisine serving up some tantalising dishes.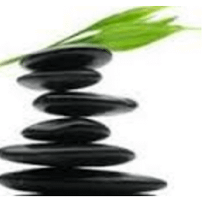 Relaxation
Awaken your senses. Indulge in some sensational treatments aimed to relax, awaken and soothe. Available are massage, reflexology, holistic, Yoga and beauty treatments all in the comfort of your own accommodation.
Private taxis tours
Explore the island with private chauffeured bespoke days out. Sit back relax and soak up some of the many amazing breath-taking places that Kefalonia has to offer. You will have your own driver to whisk you away in style, safety and in comfort who will also share their personal knowledge of this beautiful island.
Boat Excursions
Take to the glistening tranquil Ionian Sea and experience Kefalonia from a different perspective.
Yacht Charter & Speed Boat Rentals
Experience the voyage of a lifetime and reserve memories that you will have long after you leave our beautiful Kefalonia. Experience and discover the Ionian Islands famous for their crystal clear waters, endless beaches, unique architecture and fascinating archaeological sites by hiring a Yacht or a Speed Boat
Scuba Diving
Experienced qualified centres and divers around the island with a passion to share their experience and knowledge of underwater life from the Temple Cave, Blue Canyon and the ship wreck of Ardena. Enjoy the crystal clear warm waters ideal to explore underwater Kefalonia
Jeep Safari
Explore Kefalonia not accessible by car and from a different aspect. Visit the National Park of Mount Ainos and experience the magic and 360 degree panoramic views of the island, Zakynthos and Ithaca.
Horse Riding
Travel through time and be a witness to some of Kefalonia's history on horseback, explore places most visitors do not see.
Sea Kayaking
Experience an awesome day out sea kayaking taking in some stunning coastline and coves not even accessible by boat. You will be looked after by English speaking local qualified and professional guides sharing their knowledge and history of the island.
Special events
Celebrate a Special Occasion – Whether you are celebrating your Anniversary or Birthday, or organizing the golden or silver jubilee for your parents, the breath-taking beauty of the Kefalonia will serve as the perfect setting for this special event. A private chef can be arranged to cook up a celebratory meal or reserve a table at one of Kefalonia's top restaurants.
Let us help you make this a unique and memorable experience.