A Guide to Spartia, Kefalonia: The Hidden Gem of the Ionian Islands.
Spartia is a small, pretty village located southeast of Kefalonia international airport. The drive from the Airport should take you less than 15 minutes. It's a little further to the capital Argostoli, but only by a few minutes.
It's not one of the more popular villages and therefore hasn't suffered the overcrowding of some of the other villages/towns of Kefalonia.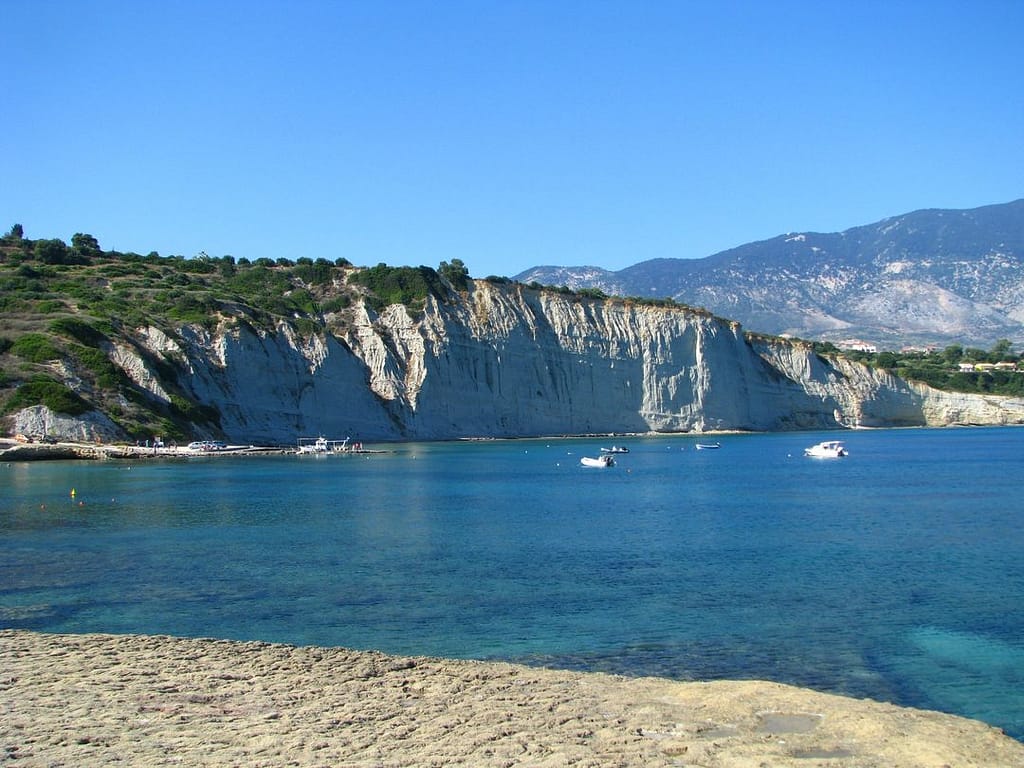 Here's a short Guide to Spartia, Kefalonia
Although it is a small village its surrounding areas have little clusters of buildings most of which are residential homes but some are hotels, guest houses, and holiday villas to rent.
There are a few restaurants in and around Spartia, all of which serve really good food. In the village square, you will find 2 small supermarkets for stocking up on supplies and a couple of coffee bars. There is a family-run taverna here.
The beaches in Spartia are delightful, with the classic Kefalonia turquoise crystal-clear water. There are 2 beaches, Spartia (Klimastia) and Thermanti.
Spartia Beach is only a short stroll from Amari Villa, with parking facilities and a couple of restaurants. Locals and holidaymakers mingle on this short stretch of sand, while fishing boats bob up and down in the nearby harbour. Spartia beach is very secluded and on one side shallow, and wonderful for young children.
Theremanti Beach is only accessible by foot or boat, great for anyone wanting to be away from the crowds.
There are many more beaches just a short drive from Spartia, many secluded, others more popular.
Spartia is a good location from which to explore Kefalonia due to its proximity to the airport, Argostoli the capital, and other interesting places to visit in Kefalonia: the Hidden Gem of the Ionian Islands.
If you are looking for a peaceful and relaxing holiday, Spartia is the perfect place to stay. It is not as crowded as some of the larger villages and towns in Kefalonia, so you can really enjoy the Mediterranean atmosphere. And with its beautiful beaches, pretty surroundings, and great food, Spartia is definitely worth considering. The Hidden Gem of the Ionian Islands.
Start planning your summer holiday in Spartia Kefalonia. by booking your Private Villa with Pool in Kefalonia, Ionian Islands, Greece ……. Book Now or Contact US . Stay at Amari Villa Kefalonia Greece | Luxury Villas in Spartia and enjoy the best Kefalonia has to offer.