Olive Harvesting in Kefalonia: The Greek Experience
Olive Harvesting in Kefalonia, Greece
Kefalonia is the perfect destination for many types of vacations. It offers a stunning natural landscape, amazing beaches, and breathtaking architecture among other things to keep you entertained day and night.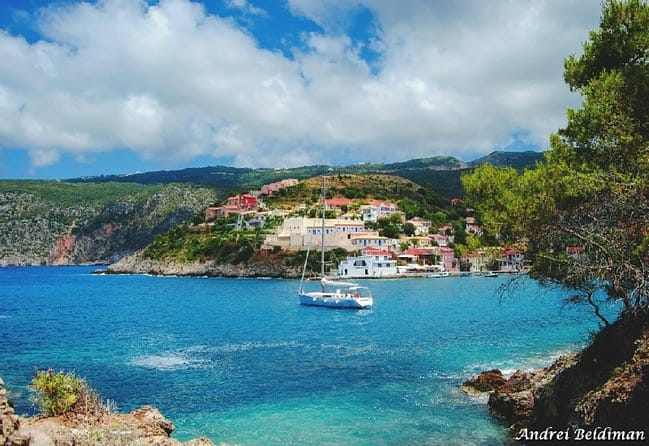 One activity that everyone should try while they are visiting Kefalonia is olive harvesting. In this article, we explain the importance of the Olive Tree, Olives and how the milling method of the Olives produces the Oil.
History
The olive tree is one of the oldest cultivated trees in the world and has been grown on the island of Kefalonia for centuries. The first olive trees were brought to the island by the Phoenicians in the 8th century BC. Olive growing is part of the Greek Culture and the Mediterranean region.
Greek Mythology and the Olive Tree
According to Greek mythology, the Olive Tree was the ultimate gift tree.
The influence of Greek mythology on the olive tree today
The olive tree has been an important part of Greek mythology for centuries. In fact, the olive tree is one of the most prominent symbols in Greek culture. The olive tree was said to be a gift from the goddess Athena to the city of Athens. It was also believed that the first olive tree grew from the ground where Zeus had struck his lightning bolt. struck his lightning bolt.
The olive tree has been a symbol of peace and prosperity since ancient times. In Homer's Iliad, for example, an olive branch is used to symbolize peace between Achilles and Priam. The olive tree is also a symbol of wisdom and knowledge. In Greek mythology, it was said that Athena planted an olive tree outside her temple on the Acropolis. This act was said to represent her gift of wisdom and knowledge to the people of Athens.
The olive tree in Greek culture:
The olive tree has been an important part of Greek culture for centuries. Olives and olive oil have been used in cooking, medicine, and cosmetics. The wood of the olive tree is also used to make furniture and other objects.
The olive tree is an important symbol in Europe and the Mediterranean. It has been adopted as a cultural icon and is still used today.
How the Olive Tree is Used Today:
Today, olives are grown all over Greece and are used in many different ways. Olives are used in cooking, as well as being pressed for their oil which is used in salads, cooking, and cosmetics. The wood from olive trees is also used to make furniture and other objects.
Olive Harvesting in Kefalonia, Greece – the Olive Experience
Tree ready for Olive Harvesting
There are many stages to the harvesting process starting with Olive picking.
Olive Picking
Olive picking season in Kefalonia and the rest of Greece starts mid-October/beginning of November when the olives are ripe.
As most people in Kefalonia own Olive groves with 30 or more trees, the extended family all get together to harvest the olives. Nets are laid around the trees and the trees are combed using a handheld or motorised rakes. Other countries such as Italy have modernised the process and use of mechanical harvesting. However, in Greece, the process is still done manually. by many olive grove owners.
What to expect:
When harvesting olives, you can expect to find some that are ripe and some that are not. The ripe olives will be a deep purple colour and will come off of the tree easily. The unripe olives will be green and will need to be knocked off of the tree with a stick.
The harvested Olives are then loaded into sacks/crates and transported to the nearest Olive Oil Mills.
Oil Extraction Process
Olives harvested and ready to be sent to the Olive Mill
The first step is cleaning the olives thoroughly by removing leaves and other impurities. Once cleaned the Olives are put through the mill, the centrifugation and eventually filtration process.
What is Extra Virgin Olive Oil?
Olive harvest refers to the process of gathering olives from an olive grove. Extra Virgin Olive oil is made by cold pressing fresh-picked olives without using any heat or chemicals and it is often preferred because of its more natural flavour and health benefits.
The first press produces lovely thick green Extra virgin Olive Oil or Virgin Olive Oil. The acidity levels determine if the first press oil is Extra Virgin or Virgin Olive Oil. You have to taste them to understand why they are different.
Extra virgin olive oil (EVOO) is often touted as the gold standard in terms of flavour and health benefits. Here are some of the qualities that make it special: EVOO is unrefined and cold-extracted, meaning it retains high levels of bioactive compounds with anti-inflammatory, antioxidant, and anti-microbial properties.
The oil's colour ranges from green to gold, and its aroma can be anything from fresh and green to ripe and grassy. You can actually taste the difference in flavour depending on when it was harvested. Early-harvest oils will have a bold, peppery flavour, while later-harvest oils will be more mellow.
Regular olive oil is a blend of refined and virgin olive oils. The refining process removes impurities and improves the flavour of the oil. However, it also decreases the level of certain compounds that are beneficial for health.
While the refining process does reduce levels of certain compounds, regular olive oil still contains some health-boosting bioactive compounds. These oils are lighter in colour than extra-virgin olive oil and have a more neutral flavour and aroma.
By product usage.
The Leftover pulp is dried and made into briquettes (olive cake) and is often used as a fuel for heating, as it burns well due to the small amount of olive oil still present in the cake.
The Olive Cakes from olive oil production are used by large companies to extract any remaining olive oil. The extracted oil is often blended with other, higher-quality oils before it is sold.
Benefits of olive oil:
There are many benefits of olive oil, both for our health and for our beauty. Olive oil is a natural source of antioxidants, which help protect our cells from damage. It also has anti-inflammatory properties, which can help to reduce swelling and redness in the skin. Additionally, olive oil can help to moisturize the skin and keep it looking supple and soft.
Cosmetic uses of Olive Oil – Olive oil is a key ingredient in many soaps, creams, lotions, shampoos, and other cosmetic products. It can also be used on its own to moisturize and nourish dry skin and chapped lips, strengthen weak and brittle nails, and restore and beautify hair and scalp.
There are many local artisans in Kefalonia who create beautiful Olive Oil cosmetics, such as soaps. These talented individuals also sell their wares to the public.
Visit The Kefalonia Olive Mill
In Spartia Kefalonia visit the – Kefalonia Olive Mill, where olives from our trees at Amari Villa are taken, you can see the whole process, from cleaning to the production of the Oil. You can also taste and buy the oil from here.
The Mill is only a short distance from Amari Villa
Learn about the process of Harvesting Olives in Kefalonia
The olive season in Kefalonia is an exciting time for locals and tourists alike. By learning about the different steps involved in the olives harvesting process, you'll have a better understanding of what goes into producing this valuable oil. You'll also be able to try some of the oils produced on the island – from extra virgin olive oil to just olive oil. So come join us as we learn all about this fascinating season, and experience firsthand how olive farming can create one amazing vacation!