The Real Story behind the name of Amari Villa Kefalonia
Why we named our Holiday Home in Kefalonia – Amari Villa?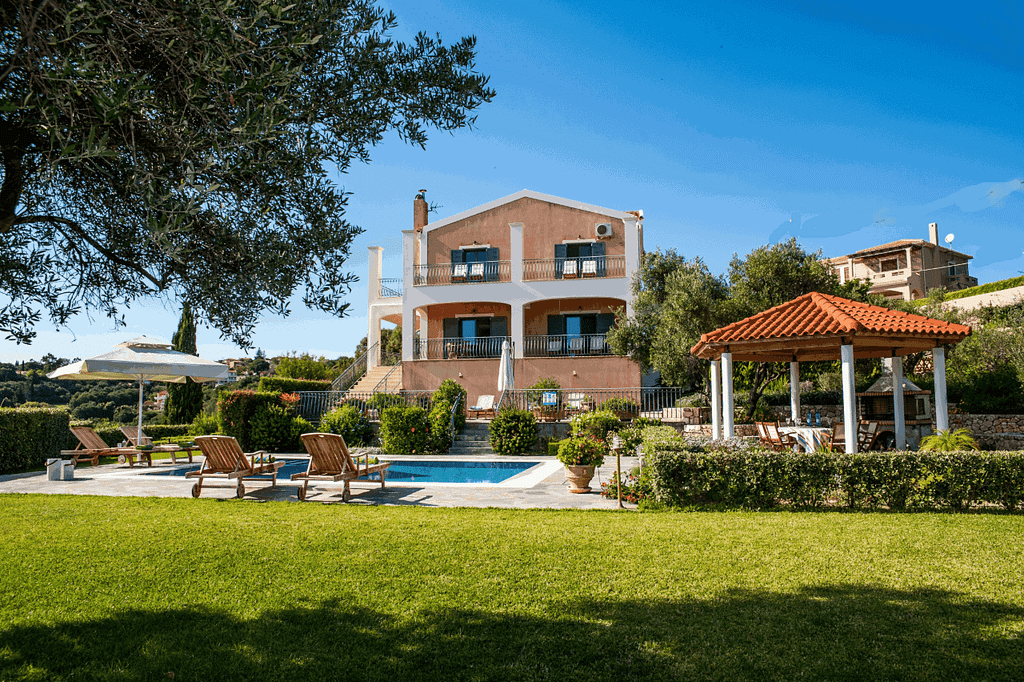 Amari Villa was built for us in Spartia Kefalonia. When it was completed in 2010, we were searching for a name. How could we describe the Villa and the place where it is built. ?
We didn't want to name the villa after beaches or people or trees…..
So we started to think…..
Why did we decide to buy land in Kefalonia, Greece?
Why build a place to call 'Our Home from Home". ?
What attracted us to the beautiful Island?
We have travelled the world but what was so special about Kefalonia was that we fell in love with it.?
Kefalonia – the Greek Island Paradise
We can't help but marvel at the eternal beauty, peace and serenity of this place. The stunning coastline is a sight to behold. But what really captures our hearts about Greece, particularly Kefalonia is its people. They are so warm and welcoming, and they take such pride in their heritage.
The beauty of the island seems to be never-ending and just captures one's body and soul.
You just have to look at some of the beautiful beaches and villages around the Island to understand why Kefalonia gets to people's hearts.
Kefalonia – the Island of Eternal Beauty
So we did a little research on what is Eternal beauty in Greek.
Some of the things we found: true or not, we liked this the best, because in our language Amari means "ours".
Since antiquity, Greeks have considered Amari (singular: amaros) the symbol of beauty and eternal life.
In his "Odyssey," Homer called Amari "flowers of the underworld." The word itself derives from the ancient Greek verb "amairo," meaning "to delight in."
To this day, Greeks believe that drinking Amari (a bitter-sweet liqueur introduced to Italy and Greece by the Arabs) on a regular basis confers health and vitality.
We decided on the name of our home in Kefalonia – Amari, as it totally captures the beauty eternal beauty and grace of Kefalonia and Greece.
We want others to enjoy this Beautiful Island and our home in paradise and discover Kefalonia for themselves.
Kefalonia is fast becoming one of the most popular vacation destinations in Europe. And it's no wonder why! With its breathtaking scenery, friendly locals and abundance of activities, there's something for everyone. Plus, our Luxury Villa offers the perfect home away from home, with all the amenities you could ask for.
At Amari Villa, we offer luxury villa rentals that come with all the amenities you need for a perfect getaway. Our villa is situated in the village of Spartia, a prime location, with breathtaking views of the Ionian sea, mount Ainos and surrounding areas. Whether you're looking to relax by the pool or explore all that Kefalonia has to offer, Amari Villa is the perfect place for your next vacation. The weather is warm or hot enough for exploring and enjoying everything the Island has to offer.
Start planning your Kefalonia Villa holidays by booking your Private Villa with Pool in Kefalonia, Ionian Islands, Greece ……. Book your stay or Contact US